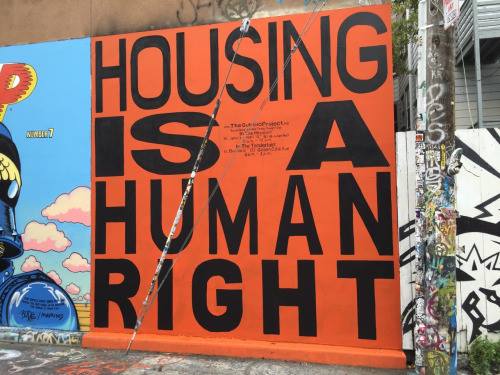 Today, Tenants Together, along with a majority of our member organizations, joined a broad coalition of housing rights activists concerned with the Governor's "By-right" development proposal. While we don't disagree with the need to build more housing in California, especially affordable housing, bypassing the community process for development means low-income tenants will get the short end of the stick. Many of our member organizations and members advocate at the neighborhood level to ensure that new development doesn't cause displacement, and we want to make sure that rent controlled units are protected from demolition. Read the letter drafted by the coalition:
Take action to oppose the proposal as it stands by sending a letter to your State Senator
The current proposal would have huge negative impacts on low-income tenants, workers, and the environment.  YOU helped us get time we will need to work with the Governor and legislative leadership to fix these problems. This policy should only move forward if it protects the rights and voices of working class and communities of color in California.
Tenants Together and member organizations have identified several ways The Governor's By-Right Development proposal could harm renters. The Governor's proposal would:
Increase development of market-rate housing without additional tenant protections against displacement;
Bypass community benefits agreements process where community groups are able to get developers to build more affordable housing;
Lead to potential demolition of rent-controlled homes because projects would bypass the public approval process.
Follow the campaign "Californians for Affordable Housing" on Facebook